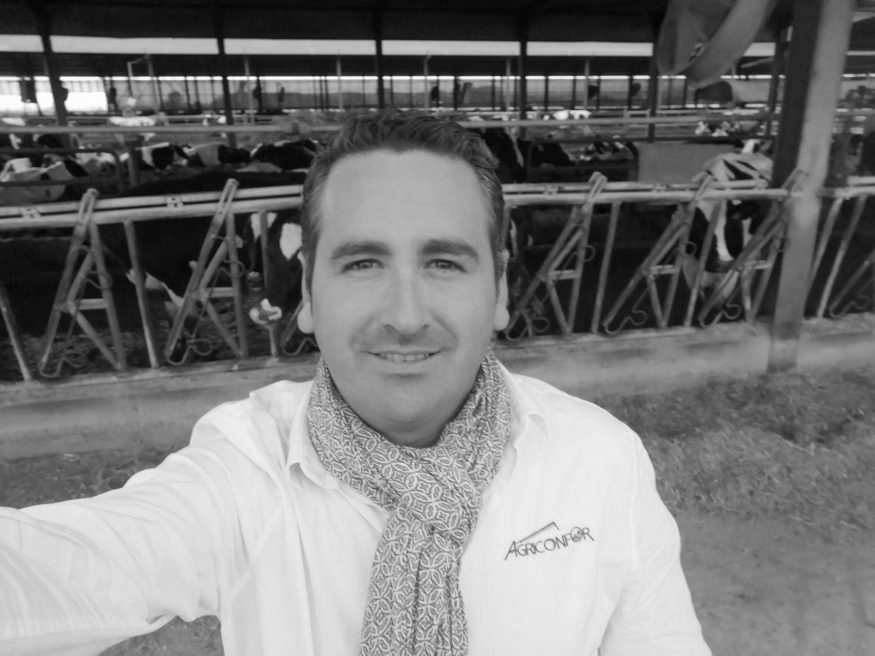 Xavier LLAMAS
Manager / Founder
Xavier LLAMAS is Manager and Founder of AGRICONFOR SARL, created in 2018. Son of Spanish immigrants (Cordoba-Andalusia) from the agricultural world for several generations, he was born and raised in the South West of France. Passionate about machinery since his at a young age thanks to his father, he began his training as an agricultural mechanic and continued his studies at the CFA du Gers, in work-study program with two dealers in the region. For more than 21 years, he developed his technical and commercial skills at several renowned manufacturers of machinery, always oriented towards the international market.
Between 2017 and 2018, after several training courses at the prestigious ESC School of Business in Rennes, he consolidated his knowledge and matured his project surrounded by the best.
Today, thanks to his cross-disciplinary experience and his background, he provides his skills and know-how to meet the needs of the industrial sector through innovative solutions in terms of products and services.